HOME "REMEDIES" ARE A CHOICE. BUT IF YOU ARE LOOKING FOR A QUICK RELIEF FROM ACIDITY, ANDREWS SALTS IS A VERY GOOD OPTION.
ACTS WITHIN SECONDS*.
Andrews Salts fights 5 symptoms of heartburn, and acts within seconds.*
*Andrews Salts begins to act in seconds based on its action mechanism.
IT IS EASY TO CARRY, ALWAYS HAVE IT AT HAND WHEN YOU SUFFER WITH ACID.
Andrews Salts presentations are convenient so you can always have them on hand when you have heartburn.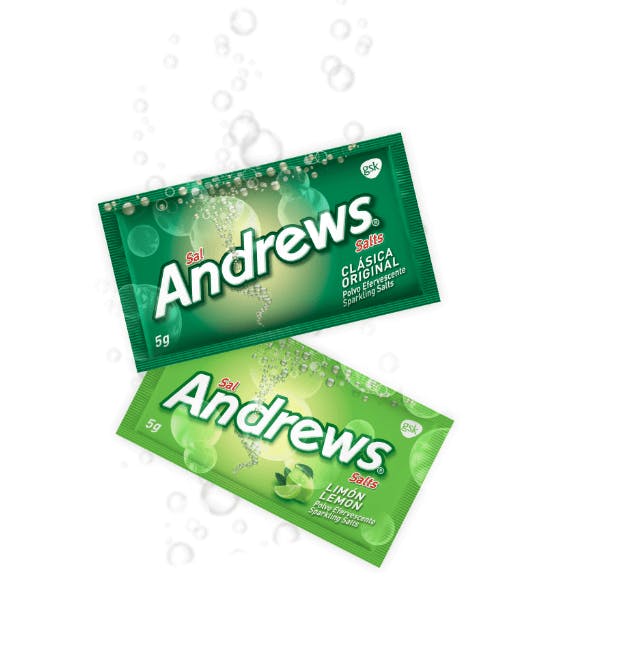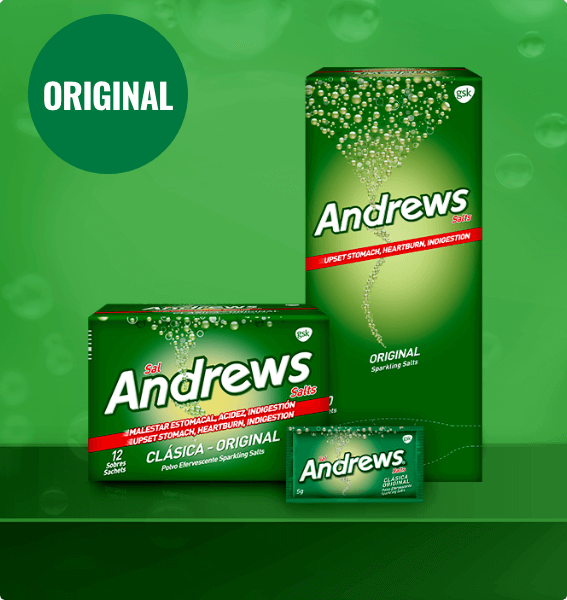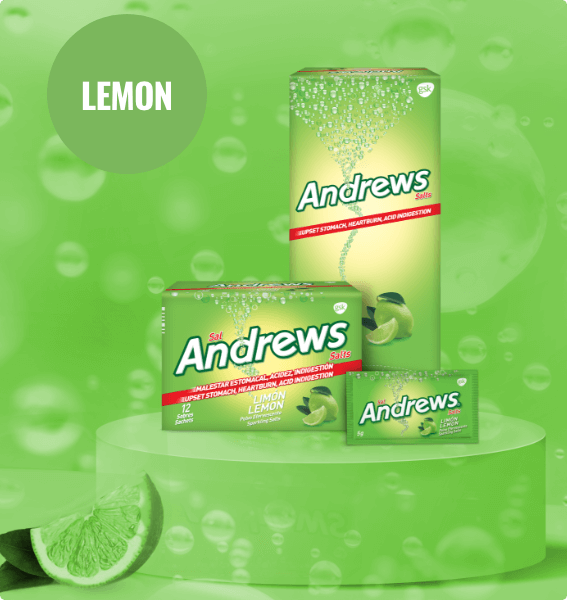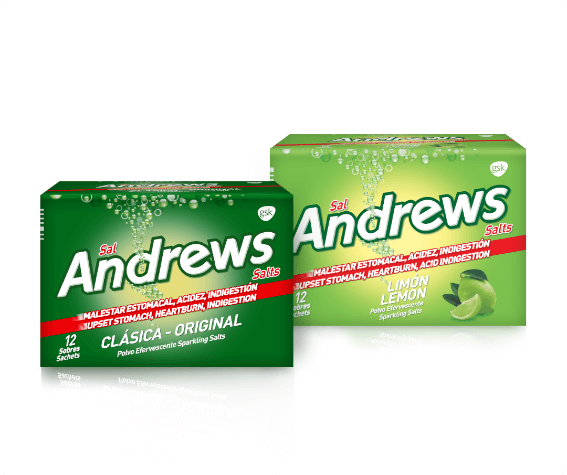 TAKE HOME PACK 12 SACHETS